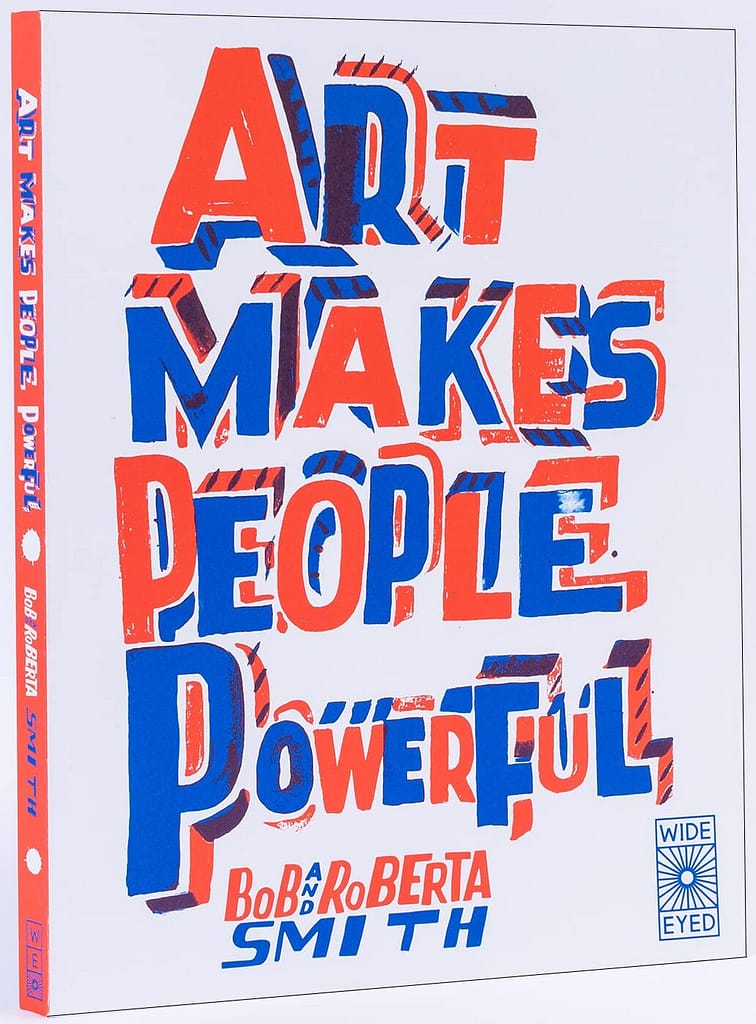 Art Makes People Powerful
This amazing art activity book for kids explores how art makes people powerful, and features the artwork of celebrated British artist and Royal Academician Bob and Roberta Smith.
Through his original artworks, discover just how art helps people to learn, through beautifully painted artworks that double as prompts for us to create beautiful art of our own.
Completing activities on and off the page, young readers can't help but to be creative all while using with very few materials, and employing methods based in art historical principles to grow and reflect on themselves as well as their creative journey.
[AD – Affiliate Links Used] This page includes affiliate links to my Bookshop.org UK shop. This means that I receive a small commission for any sales made through these links. There is no extra cost to you.