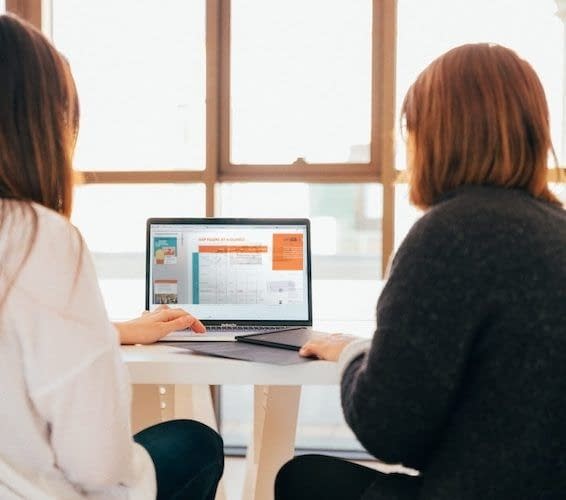 Businesses, organisations + charities
If I know anything in this world, it's how to write for kids in a way that can make any subject exciting, engaging and easy to understand. Children are so sensitive to how we talk to them, and if it's not quite right they just won't connect to what's being said – however fun or interesting it might be to us!
Does your business, organisation or charity need to reach and positively engage kids? I can help with that. Get in touch to discuss how we could work together – I'm open to all sorts of interesting projects.
Please note, however, that I do have ethical guidelines about the work I will do. That means no fossil fuels, fast fashion or other practices that actively harm people or the planet. I'm sure that you and your organisation are a force for good in the world, though, and we'll get on brilliantly! I look forward to hearing from you.
Further education + writers' groups
I love talking to students, graduates and writers who want to learn more about writing children's books and how children's publishing works. With ten years of experience in publishing, as both an in-house editor and then a freelance author and editor, I've seen the publishing process from both sides.
Alice's insights and approach towards art and interactive books really helped me form a new perspective and a strong base for my children's book proposal. She is a lovely person to talk to, she has always been ready to guide me in the best way possible, and working with her has been absolutely wonderful.

Vaidehi Tikekar, MA Publishing student (now graduate!)
I can deliver speeches or workshops for your Creative Writing, Education or Publishing students, or for members of your writers' group. I'm very happy to tailor the content to what will be most helpful and inspirational for them. Here are a few examples of subjects I've discussed in the past and could focus on:
what is 'creative non-fiction' for children?
how to make children's books interactive – and why
the many ways children can 'read' a book
making complex subjects accessible for kids
what a kids' non-fiction editor is (and isn't) looking for
I'm very happy to do looser Question & Answer sessions, too, either stand-alone or as part of a more structured talk or workshop. At present, all speaking engagements will be virtual – I use Zoom, Teams and Google Meet. Please note that I cannot deliver talks and workshops where no speaking fee is available.
Alice gave an excellent presentation to our members about the different genres of writing for children: on what works for children, what interests them, and the special value of non-fiction. She is clearly well on top of her subject!

Brenda Stones, Events Manager for Writers in Oxford
I also offer writing, editing and consulting services for Creative Writing, Education and Publishing course materials. From writing guest modules to performing an editorial review, I'd love to help you further develop your course or curriculum and give your learners the best experience possible.
Please get in touch to let me know how I can help you and your students or members. I look forward to hearing from you.
Author visits + packages
Talking to kids about books and writing is one of my absolute favourite parts of being an author. They're amazing and always have such great – and unexpected – questions! It's also wonderful to hear from teachers how my visits have inspired children to read and write more, and to want to become authors themselves.
We have been incredibly lucky to work with Alice, and her involvement with our pupils has created so many amazing memories … she has gone above and beyond in engaging with and inspiring our pupils! Alice has really motivated our children to find enjoyment in key issues around how non-fiction can open up our minds.

Paul Matthews, Deputy Head and Reading Lead, Crescent Primary School
I offer author visits and packages for schools, libraries and other venues. At present, all speaking engagements will be virtual – I use Zoom, Teams and Google Meet. Please note that I cannot deliver talks and workshops where no speaking fee is available. When we can do in-person visits again, I'm also more than happy to continue virtually visiting schools in the UK and abroad.
My author visit package typically includes a talk, or series of talks and workshops within a day, and a specially tailored activity pack (editable and printable PDF) for all children taking part. This activity pack is a great way to get the most out of the visit, engaging children before the visit and channelling their post-visit enthusiasm! I'll add your school or organisation branding to the pack, and the file is yours to keep and reuse.
I offer talks and workshops on subjects linked to my books and series – modern and contemporary art, climate change, growth mindset, psychology, global citizenship, and protecting our planet and wildlife. I can also talk more generally about being an author or how books are made, include Question & Answer sessions, and deliver creative writing workshops.
I really enjoyed working with Alice, as she inspired me to develop my love of writing! I think her books are so unique and amazing. The way she got the message across, that everyone is beautiful in their own skin, was brilliant.

Charlotte, age 9
Alice was really thoughtful when we had our virtual meeting for World Book Day. It inspired me to keep trying with my English and keep pushing myself.

Leona, age 10
Working with Alice really inspired me to keep on reading and writing. I love her books as they are so unique and special. I liked having the opportunity to write to her, she helped me a lot! Keep up the good work Alice!

Mia, age 9
Please get in touch to discuss an author visit or package. I offer a 20% discount on my total fee for state schools and public libraries, so do let me know if that applies to you. I look forward to hearing from you.
Press and Appearances
Please get in touch with details about your interview or appearance request, or whatever else you might have in mind! I look forward to hearing from you.